Brighton is Boston's Hottest New Development Neighborhood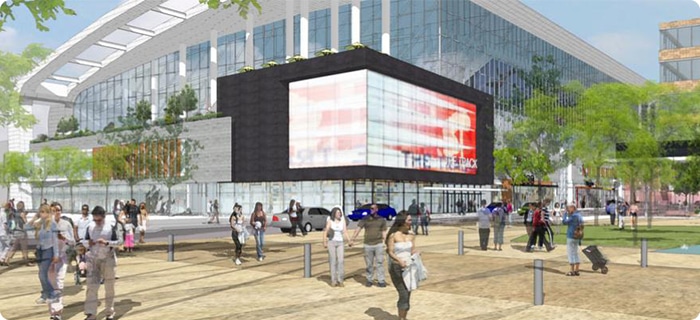 There is no question that the development plans for the Brighton area will impact the area with more residential, commercial and educational expansion plans underway. The massive $500 million-dollar project Boston Landing broke ground in the summer and will not only include 345,000-square-foot sports complex with an NHL-regulation arena but also serve as the a new 250,000-square-foot headquarters for New Balance.
The Boston Landing development will include 650,000 sq. ft. of office space, a 175-room hotel, 65,000 square feet of retail space and 1,750 parking spaces in over 3 new buildings. A commuter rail stop is also rumored to be in the works to access the area from existing lines in Back Bay and South Station. This will make Brighton an even more transit-friendly neighborhood which is appealing for renters looking for alternative to super pricey areas like Back Bay and Cambridge.
The Brighton area has had a number of new additions and planned projects in the area including:
> The new luxury rental development, 375 Market Street, which have 2 and 3-bedroom units
> A three-building mixed-unit development at Washington and Parsons Streets
> A three-building mixed-unit development at Washington and Parsons Streets
> A five-story redevelopment of the old Circle Cinema at Cleveland Circle that will include a hotel
> Harvard's 10 million sq. ft. expansion of their campus into lower Allston in the next few years
If you are interested in learning more about the renting and buying opportunities in the Brighton area, contact us today!