Tips for Finding the Right Apartment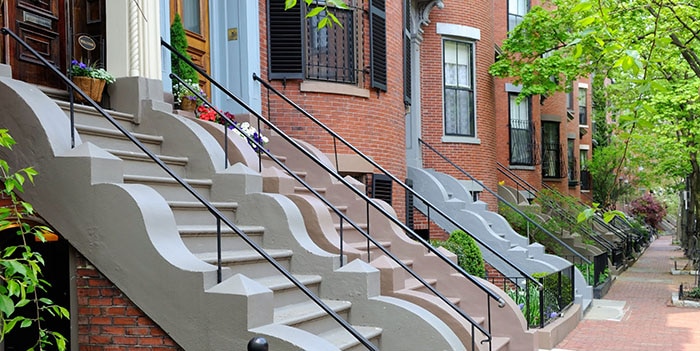 Whether you are looking to move to a new city or town or simply relocate within the area, finding just the right apartment is important.  Boardwalk Properties knows how overwhelming the search may seem.  By following a few simple suggestions, finding the perfect place to live can happen more easily than you thought.
1. Choose a price point.
Apartments come in all shapes and sizes, from the most basic to the most elaborate.  Decide how much you can afford and are willing to spend on rent each month.  Stick to listings that are within your budget.  Keep in mind that apartments closer to the Boston tend to run more expensive than those a little further away.  Once you have set your budget, decide what amenities are important.
2. Know what you want.
Know what features are important to you and your lifestyle.  Are you looking for a one-bedroom place for just yourself, or do you need more bedrooms for children or roommates?  Do you have a floor preference?  Are certain features, such as a gym, pool, or tennis courts, part of your requirements?  Search for apartments that suit your needs.  Don't waste your time on listings that don't meet your basic requirements.
3. Check out the area.
Once you have chosen some possible locations, check out the surrounding areas.  Do your research about the neighborhood to make sure that it fits your criteria and you would feel comfortable living there.  See what amenities are nearby.  How far is the grocery store?  Are you close to restaurants and shopping?  Or if you prefer a vibrant neighborhood, are there busy roadways nearby?
4. Meet with the property owner.
Take time to meet with the property owner and discuss the apartment complex and its features.  Ask any questions that you have about things that are important in making your selection.  If you have children, where is the local school and is there somewhere for them to play?  Is parking an issue?  How long do the apartments usually remain available?  What utilities are included?  These are all important things to consider before you choose to rent.
5. Talk to other residents.
If possible, talk to others who currently live in the community.  What do they like about it?  What are their concerns?  Would they recommend it ? Get a feel for who lives there and if it is a good fit for you.
6. Read the lease carefully.
When you are ready to sign a lease for an apartment, read it carefully.  Make sure you understand the rules and regulations that you are to abide by.  Ask questions about anything that you might not understand.  Find out what you as the renter are responsible for, and what the leasing company covers.  Check into additional fees if any that might be charged by the landlord to the tenant such as: parking, trash fines or breaking your lease.
Use all of the resources available to you to find the right apartment.  Do your research and find a place in which you are happy living and that offers the features that are important in your life.  Finally, take time to explore and enjoy all that your new apartment and community have to offer.