Emergency Service
Our Supervisory Services ensure that your Boston apartment or home has all of its maintenance or emergency needs handled as fast as possible.
When You Need Repairs, We are Here to Serve You!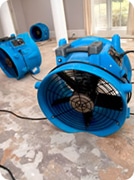 The property management teams at Boardwalk Properties can give your Boston real estate 24-hour, round the clock services to handle all of your needs. To make sure your property is under the best supervision at all times, contact Boardwalk Properties today.
<< Sewage water damage recovery and emergency flood repairs in a Boston home.
Our team of property management specialists have all the tools and skills necessary to fix any problems that may arise on your Boston property. From electrical to plumbing, our emergency repair teams are always on call.