Remodeling and Construction
Boardwalk Properties' extensive network of Boston designers and contractors provides a full range of services. We provide critical advice for you to make the right choices for all your Boston renovation, remodeling and construction needs.
Boston Renovation Services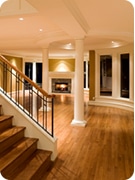 We have connections to expert design, architectural, engineering and construction services. We can fulfill your decorative visions and create the home of your dreams. The remodeling services that work with Boardwalk Properties always use the highest quality materials and meet all the necessary compliance standards. They handle all installation, design, renovation and remodeling work. They have spent the last 10 years providing clients with the perfect renovations and additions to their Boston properties.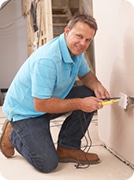 Because Boardwalk Properties works with a large number of both in house and third party renovation contractors, we strive to ensure that efficient communication is maintained with all of our clients. The renovation services that we work with have a proven track record of getting the job done with the highest levels of quality control, and often times even finish a project ahead of schedule with reduced costs. If you're ready to get in touch with an experienced remodeling team, contact us today.