Real Estate Supervision
Boardwalk Properties matches each of the Boston properties under our care with dedicated  property management specialists and talented support team. By providing you with a talented team instead of a single individual, Boardwalk Properties can help assure the fastest response time to all your Boston property needs.
Experienced and Dedicated Team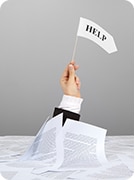 The property managers at Boardwalk Properties can also save you the headache having to deal with any problematic tenants. We can assist in rent collection on all of your Boston properties, and will contact any tenants who have not been paying in order to get you your rent and any fees that you are owed. By working as a go between for you and your tenants, Boardwalk Properties will make sure that all of your rental returns are collected and delivered to you in a timely, efficient manner.