We Serve YOU Boston!
Our service in the Boston real estate market extends to neighboring communities. We have great apartment rentals in downtown Boston as well as all neighboring communities. We can help you rent, buy or sell real estate today.
Our services are always expanding outward into larger areas to provide you with the best real estate opportunities and solutions. Anywhere in Boston, MA, Boardwalk Properties has you covered.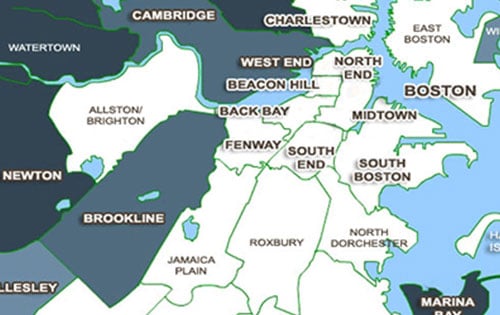 Real Estate Markets We Serve
Allston
Arlington
Back Bay
Bay Village
Belmont
Braintree
Bridgewater
Brighton
Brookline
Cambridge
Canton
Charlestown
Chelsea
Chinatown
Danvers
Dedham
Dorchester
Downtown
East Boston
Everett
Fenway/Kenmore
Fort Hill
Framingham
Boston Metro and Beyond
Hyde Park
Jamaica Plain
Lower Allston
Malden
Mattapan
Medford
Milton
Mission Hill
Newton
North End
Northeastern / Symphony
Quincy
Randolph
Revere
Roslindale
Roxbury
Somerville
South Boston
South End
Waltham
Watertown
West End
West Roxbury
Woburn