Boardwalk Properties Offers Tips on Proper Snow Storm Etiquette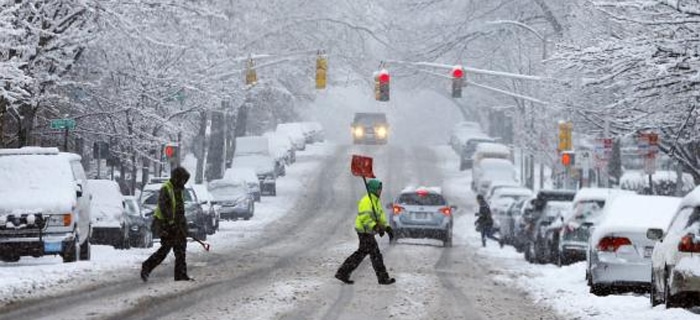 At Boardwalk Properties, our team is bracing ourselves for the upcoming winter storm Juno. After all the years spent helping customers find the apartment of their dreams, we've also noticed a thing or two about the ways renters treat their properties and the surrounding area when a storm comes and chaos ensues. Here are a few basic tips on how to be a Good Samaritan during this upcoming blizzard.

Parking Spots – During the snow emergency, it's understandable that you would want to save a parking spot or two. But two days after the snow emergency is over, it's time to stop saving spaces (clear out the boxes, cones, chairs, and other spot hogging accessories), and go back to the usual routine.
Sidewalk Cleaning – If you own a property, it's your responsibility to shovel your sidewalk and make sure it's cleared enough for pedestrians to pass through without risk of injury. If you don't do your part and someone does hurt themselves on your watch, you will have a huge headache on your hands. Make your life (and everyone else's) easier by taking the time out to do a little cleaning.
Emergency Professionals – Unless you have an absolute 100% emergency, avoid calling the police or troubling any emergency professionals when they are trying to clear the roads and make sure everyone is safe and sound.
If you would like to learn more about how to do your part as a Boston resident and ensure that you, your property, and your neighbors are protected during Snowstorm Juno, we would love to hear from you. Simply fill out this contact form and one of our friendly experts will be in touch with you shortly!