The Ins and Outs of the Home Selling Process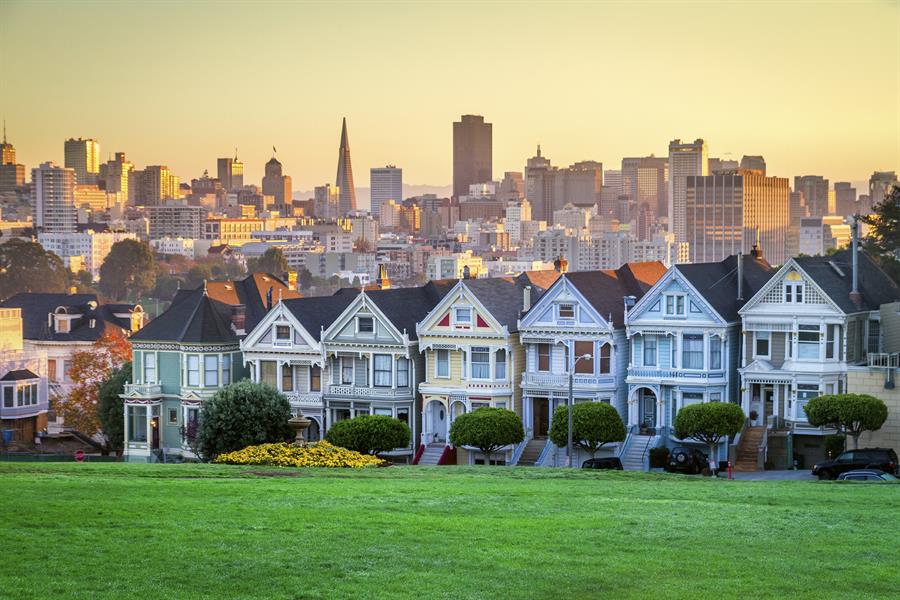 When it comes time to sell your home, you may likely feel intimidated by the process and not sure where to start. Luckily, there are some tried and true steps you can take to ensure that all goes smoothly. At Boardwalk Properties, we make it our mission to educate our clients on all aspects of buying and selling to guarantee customer satisfaction and a hassle-free experience. Read on to get the inside scoop on how to sell a house the right way.

Select listing agent:
The first step in the property selling process is to select a local listing agent who can assist you along the way. The best way to find an agent who you can trust and gel with is by interviewing a handful to find the perfect fit. When it comes to undertaking an endeavor as serious as selling your property, you don't want to rush the process. Once you find the right agent, negotiate the details of your listing agreement to avoid any misunderstandings when it's time to sign.  Make sure the agent is an expert in the area, the more the agent knows about an area the easier it is for them to sell.
What price:
You and your selected agent will need to determine the listing price of your property. It can be tempting to overshoot on the price and choose an unreasonably high starting point, but it is not recommended. Your agent will be completing a comparative market analysis (or CMA) of your property, this will give you an idea of what comparable properties to yours are selling for.  Always ask for a detailed report of the CMA, this should be yours to make sure you can refer back to it and read it on your own so you feel comfortable with the agreed upon list price.
Prepare a Property Condition Disclosure Form:
In order to avoid losing money down the road, it's important to get on top of the paperwork involved. A Property Condition Disclosure form is a very important document your agent will need to provide to potential buyers. This document is used to assess the state of your home, across a wide variety of categories. If you fill it out dishonestly, you may be penalized later on in the transaction.  It's easier to sell a property with the buyer knowing everything that is working and not working ahead of time.  Your agent can help you with the process.
Prepare home for selling:
Now that you've chosen an agent and filled out the appropriate paperwork, you need to make your home look its best. This would be a great opportunity to host a garage sale so that you can declutter your property as much as possible. You want any potential buyers to be able to imagine their own possessions in the home. You only have one chance to make a good impression. If your front yard is looking shabby or your fence could use a fresh coat of paint, now would be the time to invest in that upkeep, as it could really increase your chances of closing a deal.  Usually any improvement investment made comes back plus more.
Advertise:
As with any other product or service, you want your property marketed to the largest audience possible. Work with your agent to choose the right description to attract the type of potential buyers you are looking for. Do your due diligence and take a look at real estate marketing materials to guide you along the way. Once you are happy with the look and feel of the marketing campaign, give your agent the final go-ahead and put your listings up on the web.
Showing your property:
Choose the right season to list your home and have your agent begin preparations for an open house.  Most agents will do an open house when the property fist hits the market attracting the most buyers possible.  Make sure that your home feels inviting and comfortable; since making a purchase this substantial can be an emotionally-wrought experience, you want to strike the right mood from the onset. Cleanliness is a priority, also ask your agent if they will be providing beverages and snacks.  Avoid cooking anything with a pungent scent the day before, to avoid turning off visitors before they've had a chance to explore. Try not to be present at any open houses or showings, sometimes that can make buyers feel uncomfortable. Listen to your agent, the showing process is the most important and that is why they are experts.
Negotiating offers:
Once you start receiving offers it important to review each one in detail.  There are many factors to determine in accepting an offer; timeline, contingencies and qualification of the buyer are all important.  Make sure your agent goes over each point with you before making a counter offer or proceeding with the offer as is.
Inspection:
After you accept an offer and receive the earnest money deposit, the buyer will usually complete a home inspection.  This is at the buyers expense and the inspection done by a licensed professional will detail all the things working in the home, from the heating and/or cooling system, washer/dryer if any down to the faucets.  If you filled out the property disclosure form as outlined above the buyer should have no surprises.
Purchase & Sale Agreement:
Here is where things start to get exciting! Once the purchase and sale agreement is drafted, all parties will execute and the buyer will then submit a large deposit that the escrow agent will hold until it is released at closing.  Most transactions make it to closing if there is a purchase and sale signed, so this is a large milestone in the process.
Sign and Close!
Once the buyer obtains a mortgage the closing will happen at either the Registry of Deeds for your county or another place that all parties agree to.  After the appropriate documents are signed and the deed is recorded you have finished with your sale! Don't forget to congratulate yourself for making it through a lengthy but rewarding process!
It can be easy to let your worries take over, but don't let selling a house overwhelm you. The Boardwalk Properties team is here to help you with every step along the way. For more information, feel free to visit our website at www.rentboardwalk.com. To speak with an agent today, you can reach us at 617-566-5333 or fill out a contact form here: https://www.rentboardwalk.com/contact-us.php. We look forward to hearing from you!