Best Outdoor Activities in Boston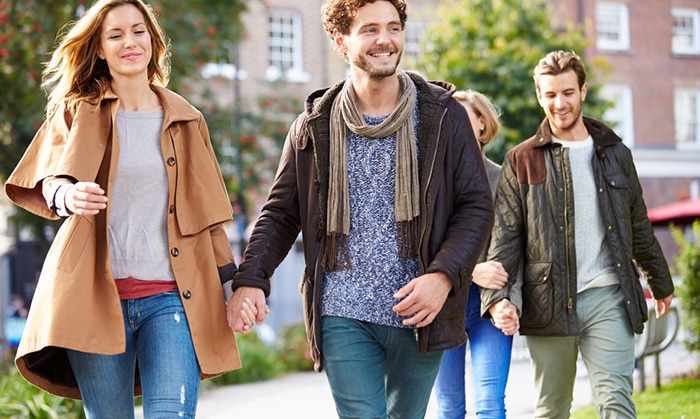 If you have recently moved to Boston or you are planning a visit, you will be happy to find that there are tons of exciting outdoor activities to take part in during your stay. Whether you are looking to get the blood pumping and stay active, or you simply want to commune with nature in a peaceful and enjoyable manner, you can find plenty of things to do that accomplish both of those goals. Read on to learn more about the top outdoor activities in Boston these days.
Watch the Whales – If you've never seen a group of 50 foot whales within arms' reach, you are in for a treat. Considered one of the top ten whale watching spots, the New England Aquarium Whale Watch experience is one worth having. Visitors ride around in catamarans, where they can enjoy the fastest and most convenient way to take in views of these majestic creatures, while having a blast at the same time. 
Run the Freedom Trail – If you want to burn off all the delicious food you've been eating in Boston, the Freedom Trail Run is an excellent choice. This guided, two hour tour allows you to see some of the most famous historical landmarks in this country, all while meeting other fitness fanatics and taking in the outdoors.
Kayak on the Charles River – Do you have paddling fever? A kayaking trip across the iconic Charles River should do the trick! When you sign up for a ride, you will receive all the instructions and equipment you need to make the most of your journey. On a clear day, a ride around the Charles can be incredibly scenic and enjoyable.
Cruise around the city – Few activities are as romantic and enjoyable as a dinner cruise around Boston. As the sun sets on the harbor, you can take in the skyline, seaport district, Memorial Bridge and more. You can stay inside on a chilly day, or go up to the observation lounge on the roof to take in your surroundings from up high. One thing is for certain, this is a meal you won't forget anytime soon.
Take a Duck Tour – When you take part in the world famous Boston Duck Tour, you will have an informative and fun experience, thanks to the highly trained and sociable guides, as you cruise all the major landmarks and neighborhoods. Once you've seen all the sights on dry land, your Duck vehicle will then dive into the river, giving you a gorgeous view of the skylines from the comfort of your seat.
If you are planning to spend a lot of time in Boston or you just want to get a sense of what this beautiful city has to offer, any of these outdoor activities will help you explore all that this metropolis has to offer!