How to Turn your Apartment into Your Home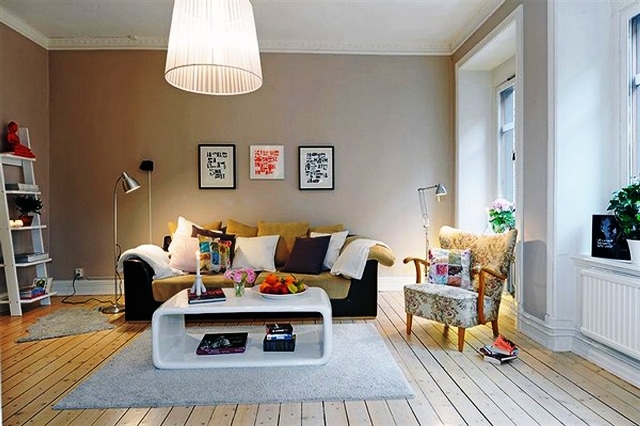 At Boardwalk Properties we know that when you move into a new apartment, it is easy to feel like it is temporary and not make the space your own.
However, decorating and individualizing your space can help turn it into a home that greatly enhances your mood. Use these tips to help turn your apartment into a space you are proud of:
Unpack All of Your Belongings – Even if there are items you do not plan on using in the future, fully unpacking can go a long way in making your apartment feel like home. This means getting rid of boxes and storing your suitcases out of sight. Taking this simple step can remove the temporary feeling and allow you to get more comfortable in your space.
Decide on a Color Pallet – Even if you are unable to paint in your new apartment, you can still use a cohesive color pallet to tie the space together. You can choose one theme for the entire apartment, which is great for smaller spaces, or leave a distinctive mark on each room. Utilize fabrics and window treatments to emphasize your look. An area rug can also help you define spaces and bring a room together.
Invest in Comfortable Furniture – It is important to maximize your space. For this reason, many renters find themselves purchasing furniture that is inexpensive and does not take up a lot of room, but is also uncomfortable. Choose pieces that you love to look at and are comfortable for you. Even if this means slightly less space, it will prevent you from detesting the look and feel of your apartment in the future.
Decorate Your Wall Space – Nothing screams an institutional environment like bare walls. To fix this, hang up artwork and pictures of your family and friends as soon as possible after you move in. This will help your apartment feel like home even as you take your time to fully decorate. Utilize frames that coincide with your theme to make your pictures stand out. Remember, when hanging pictures nothing is permanent, so try new things and change them if you become less fond of them over time.
Avoid Plastic Containers – While they are useful for storage, plastic containers will make your apartment feel like a dorm room instead of like a home. Instead, make your space more comfortable and inviting by using storage units with interesting textures, such as wood drawers or wicker baskets. This way you maintain the functionality without the low budget appearance.
Introduce Greenery – Keeping a simple potted plant in your home can give it that "lived in" and inviting feel. If you do not consider yourself to have a green thumb, talk to the professionals at your local gardening store. They can help you find a low-maintenance plant that will add life and color to your home. Discuss your space constraints with them to ensure that they find you a plant that will thrive in your environment. Remember, fill your apartment with things that make you happy and it will soon become your home.
Boardwalk Properties hopes that, with these tips in mind, you will quickly settle into your new home!