Understanding Strategies for Peaceful Apartment Living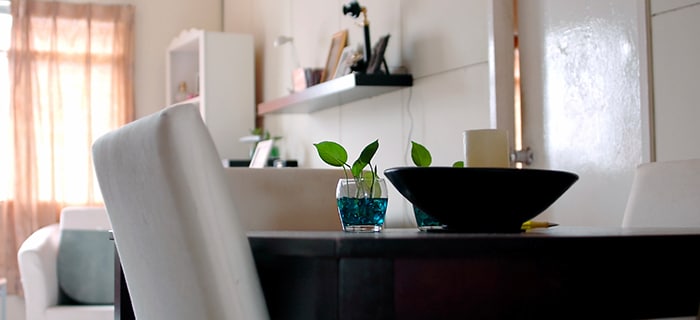 The professionals at Boardwalk Properties know that selecting an apartment is a tough choice. Though the individual may not own the space, they want to feel comfortable and relaxed as they head home after a long day.
For those who are on the hunt for a new living space, keep these tips in mind:
Make sure you actually like the place
If you have to relocate for work or know that your lease is coming up for renewal, it is easy to approach the apartment hunt in a frantic manner. Many people have wound up unhappy because they signed on the dotted line too quickly. Prior to making a year-long commitment to an apartment, take some time to weigh the options. Is the place in a neighborhood that matches your needs? Are the facilities newly renovated? Is the overall location helpful for most of your commuting desires? Taking these factors into consideration helps to ensure that the individual loves returning home each night.
Develop a good relationship with the landlord and maintenance staff
Upon moving into a new place, it is important to foster a sense of respect and strong communication with the landlord and maintenance staff. These are the people to contact in the event that something breaks or that another problem occurs. When these individuals know their tenants and enjoy a peaceful relationship with them, they are more likely to quickly assist you in the event of even the most minor of items. Even if no repairs are needed right away, it is always smart for a new tenant to call their landlord or property managers and say hello to the staff members there.  Move at the right time.  There is some science behind scoring the best rent, studies show that rents are typically cheaper during the winter than in the summer.  Boston itself has over 66% of its leases that run from 9/1 – 8/31 rent cycles.  Literally two thirds of all of Boston can possibly renew or move the same day! Crazy!  Ideally, moving at the beginning or end Sept – December is the best time for those looking to save. If possible, plan a move during the less competitive colder months.
Invest in temporary upgrades
Unfortunately, many complexes do not let their tenants redo the carpeting or paint the walls; however, there are maybe ways to make the place look more luxurious. Some details, such as investing in a new showerhead, can add some flair to the place without potentially violating the tenant's contract with the community. In some instances, a landlord will actually approve bigger upgrades if they can end up saving them money or making the home more desirable to the next person who lives there.   A tenant should be very clear and work with their landlord to make sure everything they do works for the best interest of both parties.  Most of the time simply putting in some nice furniture, pictures and keeping your place clean is the best way to go.
Address roommate issues right away
Whether you have known each other since second grade or just met on Craigslist, dealing with roommates requires sensitivity. Instead of waiting until their annoying habit gets out of control and you explode, have an honest discussion early on. Both parties must remain respectful of the other's space, and should make it a point to share expenses whenever possible. There are actually some apps available that can help with this process. When roommates establish ground rules and then stick to these rules, both people are sure to feel comfortable at home.
In an apartment community, an individual has to deal with their neighbors in addition to a roommate. In the event that a neighbor is especially noisy at night, perhaps calmly knock on their door and ask them to quiet down or call the landlord or property manager as a fair buffering third party. Leaving a polite note is also an effective way to communicate. This is much better than jumping on the floors or banging on the ceiling with a broom, hoping that they get the message.  Renting an apartment that is in a multi-unit building, one should always try to dictate some common sense, as it goes a long way to living a happy apartment life!